Help your client access growth funding
Flexible, affordable and personalised finance
Business loans for business growth across the Midlands
Become an Introducer for Maven. We work with finance brokers, financial advisors, accountants and other professional intermediaries.
Maven MEIF Debt Finance can provide your client with personalised, affordable and flexible debt finance. We're not standardised and we don't subject businesses to computer-based credit scoring.
A Midlands Engine loan is:
Exclusively available to Midlands-based small businesses
Able to be refinanced with no exit costs
No early repayment costs

Available for business expansion projects including; capital expenditure, investing in new products, hiring a new team, growth capital and asset purchase
No dilution to your ownership interest in the company
A straightforward process with accessible business support at every step.
Your clients can access up to £1.5m
MEIF Maven Debt Finance can provide business loans between £100,000 - £1.5m. The Fund is not able to finance acquisitions. Your clients can use this to help with pretty much anything that supports business growth/job creation.
Purchasing new
machinery
Capital
expenditure
Exporting
abroad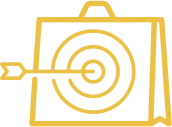 Investing in
new products
Hiring a
new team
Filling gaps in
working capital
Become an Introducer today

Eligible clients can borrow up to £1.5m to grow their business. Contact Maven to someone from your local funding team:
Birmingham
Two Snow Hill
Birmingham
B4 6GA
Tel: 0121 231 7121
Nottingham
St Nicholas Court
25 - 27 castle Gate
Nottingham N61 7AR
Tel: 0115 697 6160
Subscribe for email updates
Keep up-to-date with our latest deals, events and business support blog.